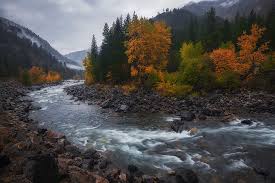 Welcome to Rainy Day Kickoff!
Saturday November 10, 2018
Location:
Crosspointe Church
19527 104th Ave NE
Bothell, WA 98011
Registration Opens: WEDNESDAY, October 10, 2018 (8:00 AM)
Registration Closes: FRIDAY October 26, 2018 (Midnight)
This is a NITOC-modeled qualifying tournament. We are pleased to offer all NITOC speech events plus Novice Impromptu and Novice Cold Reading. Novice Impromptu and Novice Cold Reading are for 1st year students only (novice students only). If you have been competing in speech and/or debate for more than 1 year, you are not eligible for this event.
Stoa Membership
Participants need to be Stoa Members in order to participate in this tournament. Please ensure that your family membership is complete and that the student information is correct before attempting to register for this tournament. Stoa membership will not be offered onsite. Please see http://www.stoausa.org/membership for registration.
Dress Code
For dress code information visit http://www.stoausa.org/about/dress-code.
The dress code will be enforced.
Parent Requirement
Parents are required to check-in with their students for this tournament and be available to judge all day. Students will not be allowed to compete until their parents are checked-in and ready to judge.
Judging Requirement
This is the first speech tournament of the year and therefore all parent judges will need to attend Judge Orientation at 7:30 AM Saturday morning. We will provide training sessions for each speech category before each round. Experienced parent judges will be needed for the first round. In order to keep the tournament running on-time, we are requesting that ballots be turned in no more than 20 minutes after the end of each round.
With such a tight schedule we need all parents to volunteer to judge as many rounds as possible to keep on time. We need all parents to plan on judging at least every other round.* Each time you complete your ballots after judging a round, please go to ballot distribution to obtain any available ballots for the next round.
When registering a student, each competitor who registers for an individual event must register a judge. Registration will not be complete until the student's judging requirements are satisfied.
While Parent judges are needed in every round of the tournament to maintain its integrity and ensure the tournament runs on schedule, we need more judges than just parents. We encourage you to bring Family and Friends to help cover your slots - Community Judges are a great value to our students. Each student should plan on recruiting 1 judge besides their parents!
Please direct any questions concerning registration to Mike Diaz at stoawamd@gmail.com